Engaging the biblical message of hope among telugu migrant workers in the united arab emirates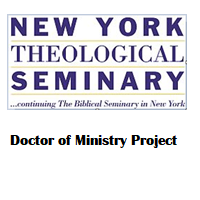 Abstract
This project aims to assess the way Telugu migrant workers in the UAE engage with the Scripture message of hope in a hostile, abusive diaspora context. A second goal is to evaluate the view of church leaders on the use and impact of Bible Engagement tools provided by the Bible Society in the Gulf - printed, audio and storytelling - on their congregations in facing their daily challenges.
The study shows that all three BE tools are used extensively and almost equally by the interviewees and the churches. What is particularly striking is the way the migrants are rediscovering themselves as new creatures in Jesus Christ through hope. The data also shows how the migrants have experienced (and still do) a deeper understanding of a theology of the cross, which allows them to treat personal and corporate suffering as a Good Friday experience that is a prelude to the Easter Sunday experience. This self-discovery of the migrants is action based. That is, the interviewees are not keeping the message of hope to themselves but are sharing it with other fellow migrants.
What unfolds is that the migrants are engaged in "new evangelization," a finding that urges the BSG to strengthen its partnership with the churches, offer BE tools in as many languages as possible, and adopt discipleship, training and literacy programs as some possible future directions.